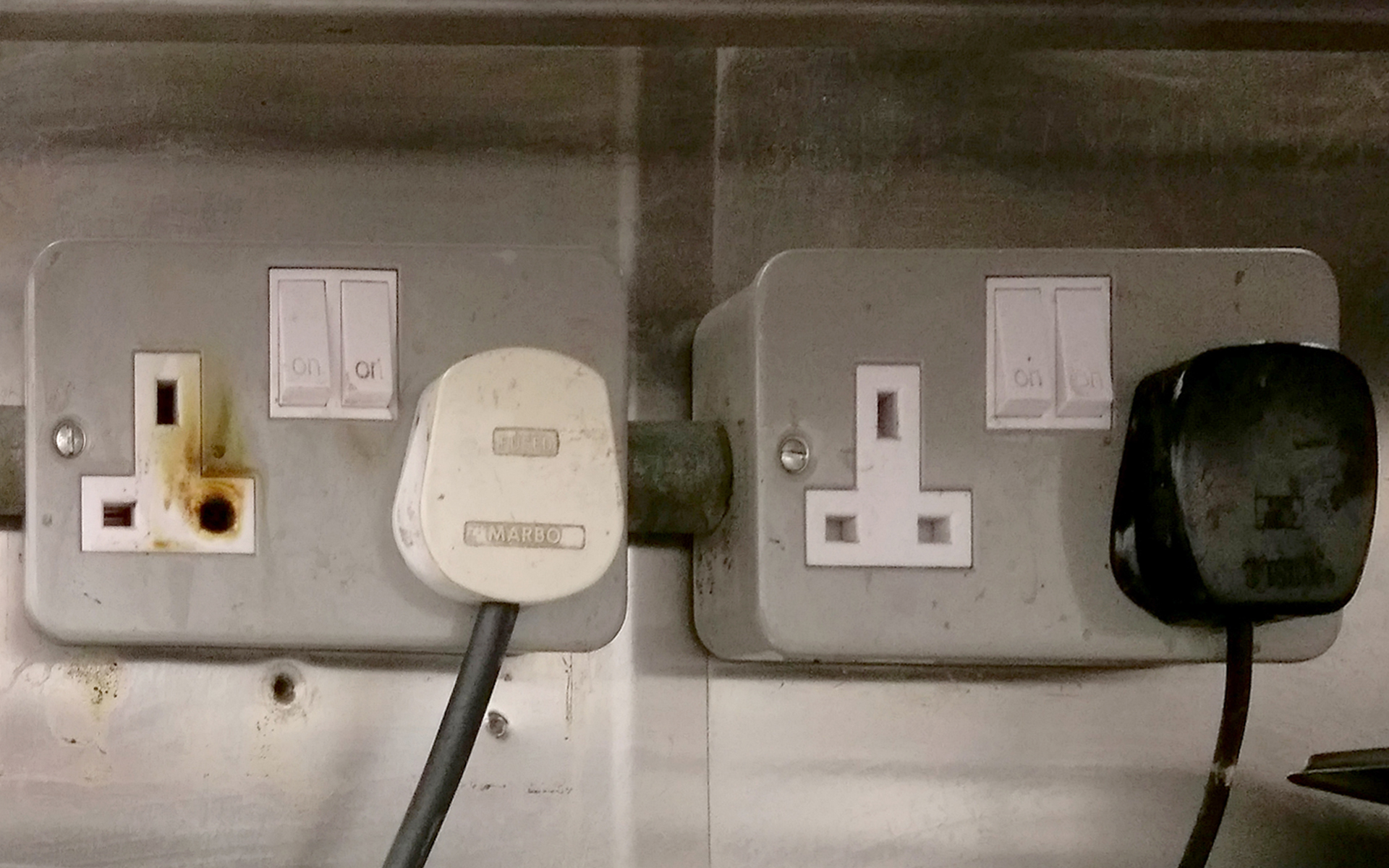 The materials and conditions of all the electrical systems are thoroughly inspected. Some items include the visible wiring; if it is in good condition, "knob-and-tube" wirings, no exposed splices, if cables are secured and protected. The service panel is also checked for adequate capacity, if all cables are attached to the panel with cable connectors, if fuses or breakers are not overheating etc.
All sorts of electrical negligence could bring serious issues and problems, not only in terms of convenience but also issues related to health and safety.
Most electrical fires are caused by faulty electrical outlets and old, worn-out appliances. Other fires are started by faults in appliance cords, receptacles and switches. Never use an appliance with a worn or frayed cord which can send heat onto combustible surfaces like floors, curtains, and rugs that can start a fire.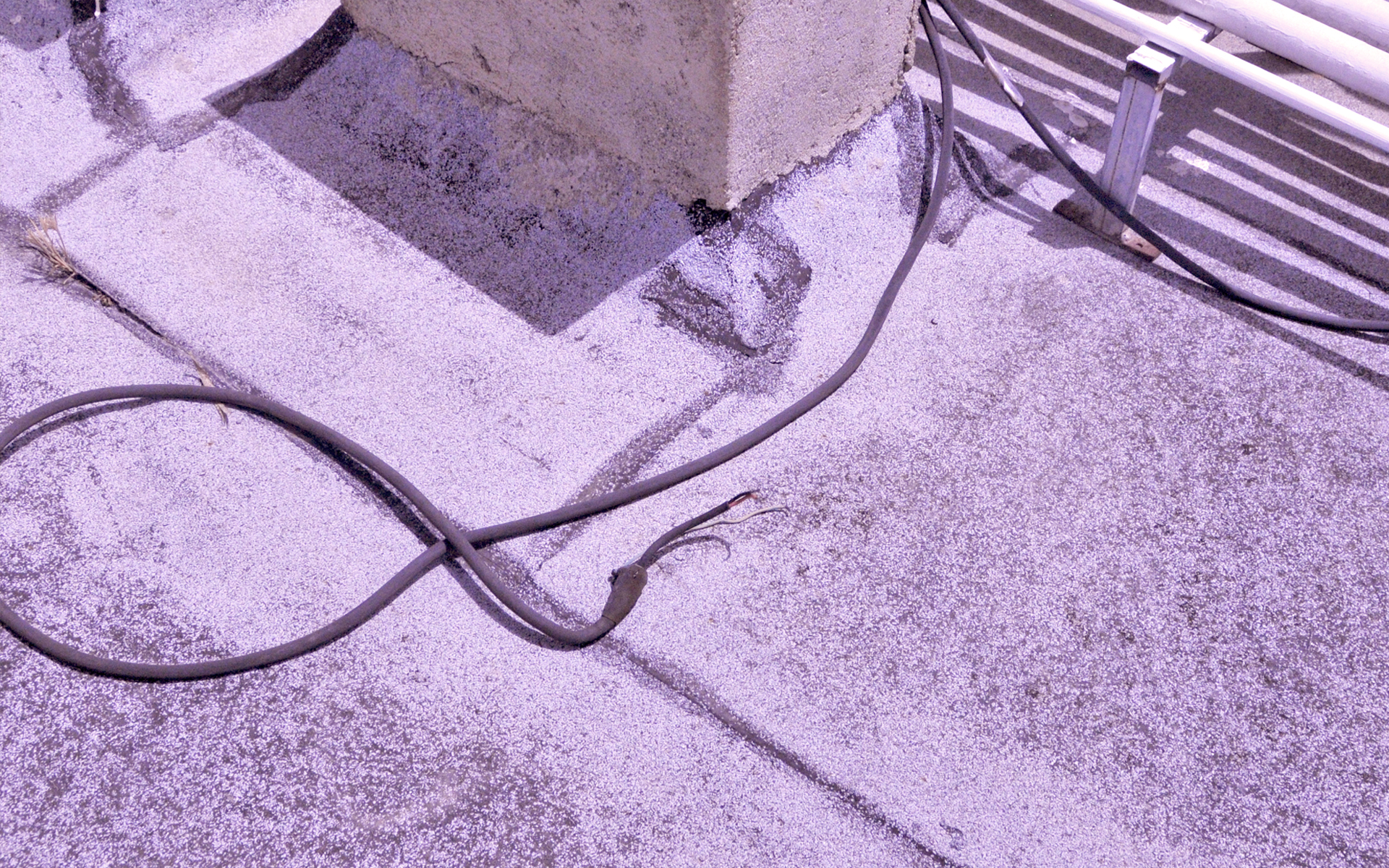 Worn-out wiring often causes electrical fires. If a home is over 20 years old, it may not have the wiring capacity to handle the increased amounts of electrical appliances in today's average home, such as computers, wide-screen televisions, microwaves, air conditioners etc.
Breakers should be triggered when circuits get overloaded by too much electricity, but dated breaker boxes often have worn connectors that do not work, causing the system to overload and start an electrical fire.
These are some of the issues we will inspect in your property and advice accordingly to help you avoid unpleasant complications in the future. We will report on all these details and any kind of related matters that require immediate attention.
Anything, from a missing cover, to an exposed cable could be a potential trap.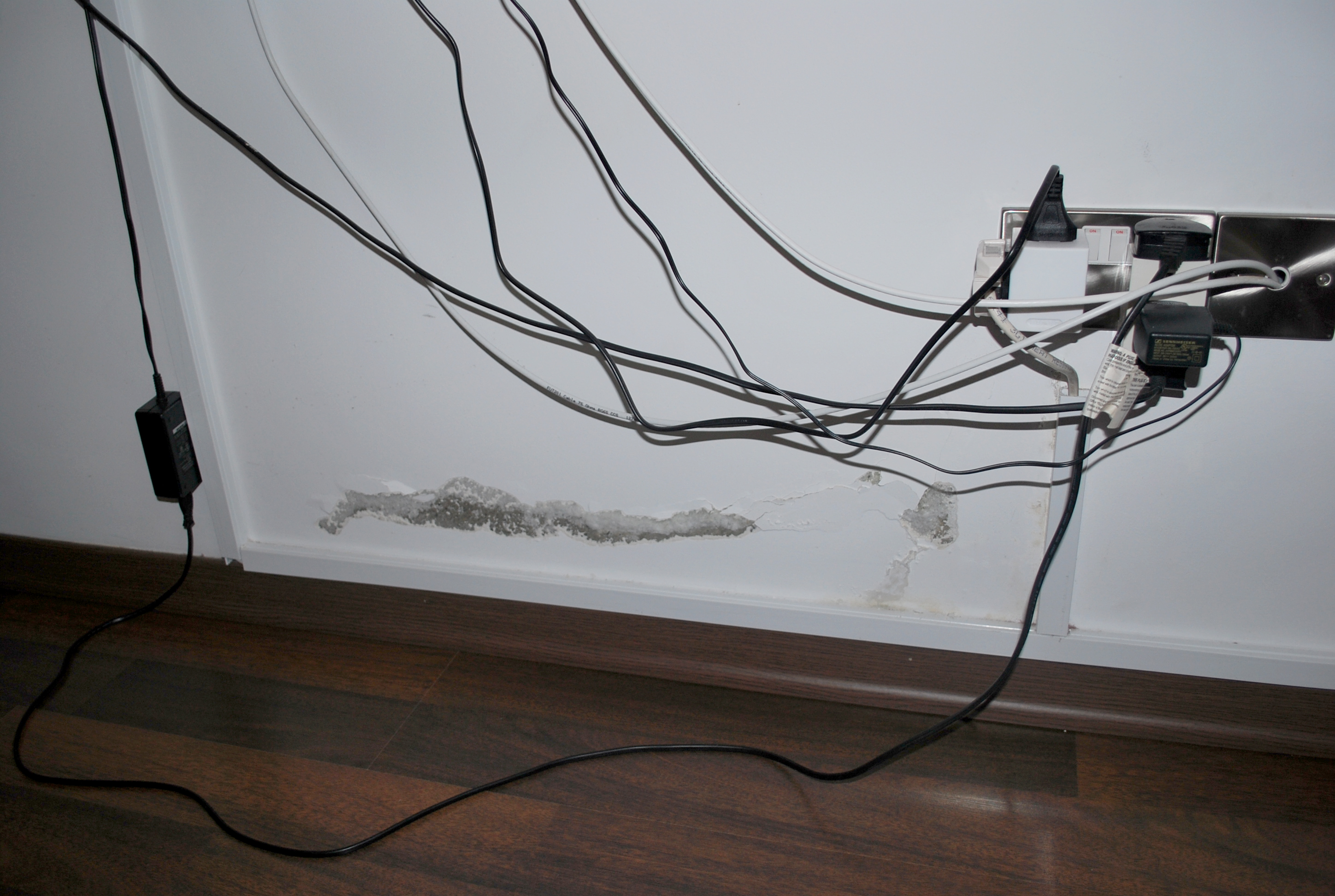 This photo is from a recent inspection of an apartment in Limassol.
The initial electrical installation (as approved by authorities - EAC) is being used in an inappropriate manner from a technical point of view and safety regulations. A heavy load of a high wattage heater was installed in the flat, and instead of following the correct way of installation it is directly connected to a standard wall socket. Upon that a 3 way socket adaptor is also used along with several other domestic appliances, exponentially increasing the risk of circuit overload and cause of fire. Generally, this is a dangerous and the wrong way of using and adding electrical equipment to the household installation.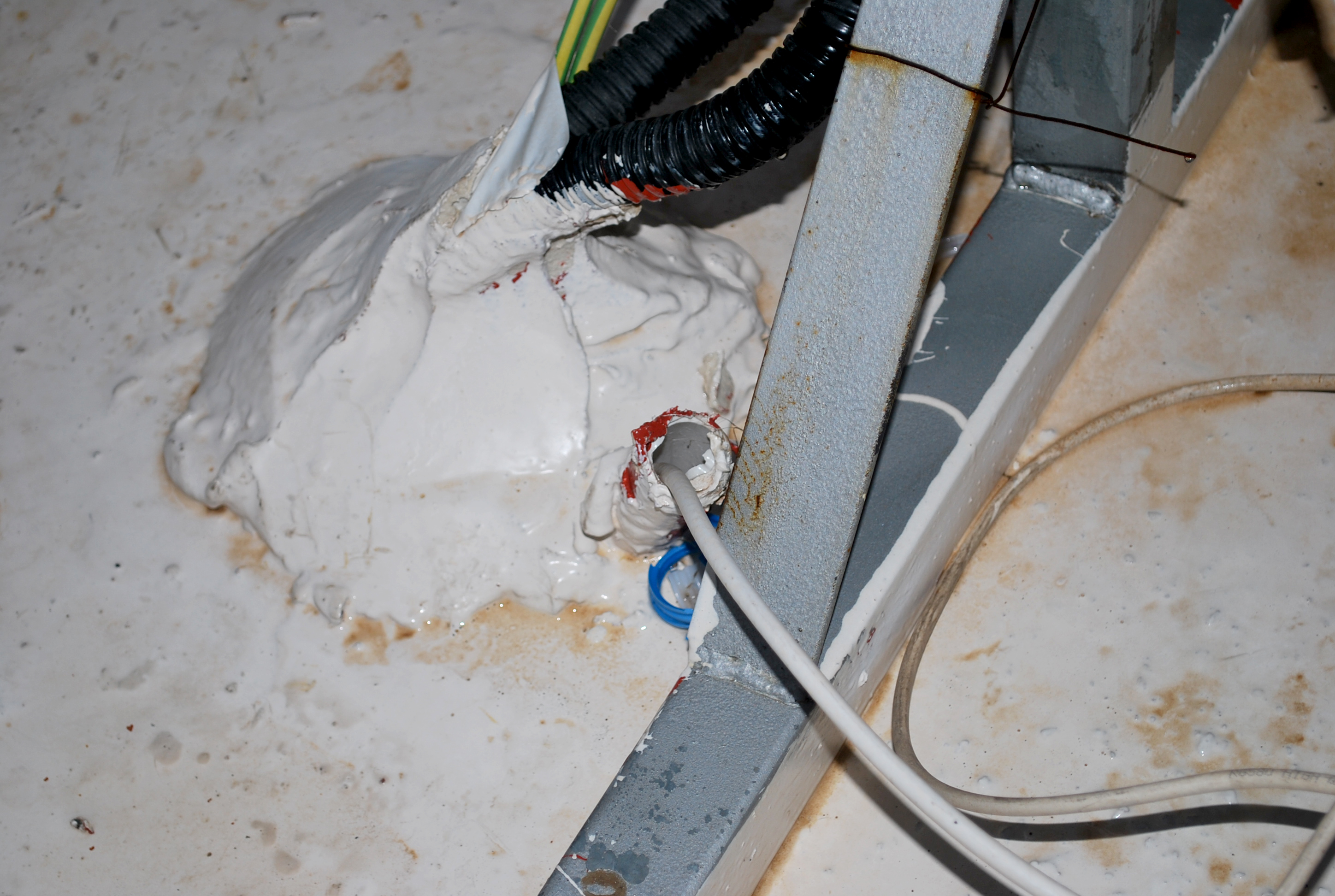 At the same property's inspection, the tenants used the AC piping to run a Cat 5 Ethernet cable from the roof inside the apartment. The piping was left exposed to the weather conditions and the results are clearly visible. The Ethernet pipe, which is located right next to the socket outlet with the dangerous load, was allowing water in the flat increasing the risk of short circuit and cause of fire, as well as creating a problem with moisture in the apartment walls. We advised for immediate action to be taken; firstly, for important safety issues and secondly, to avoid more costly leakage defects in the future.