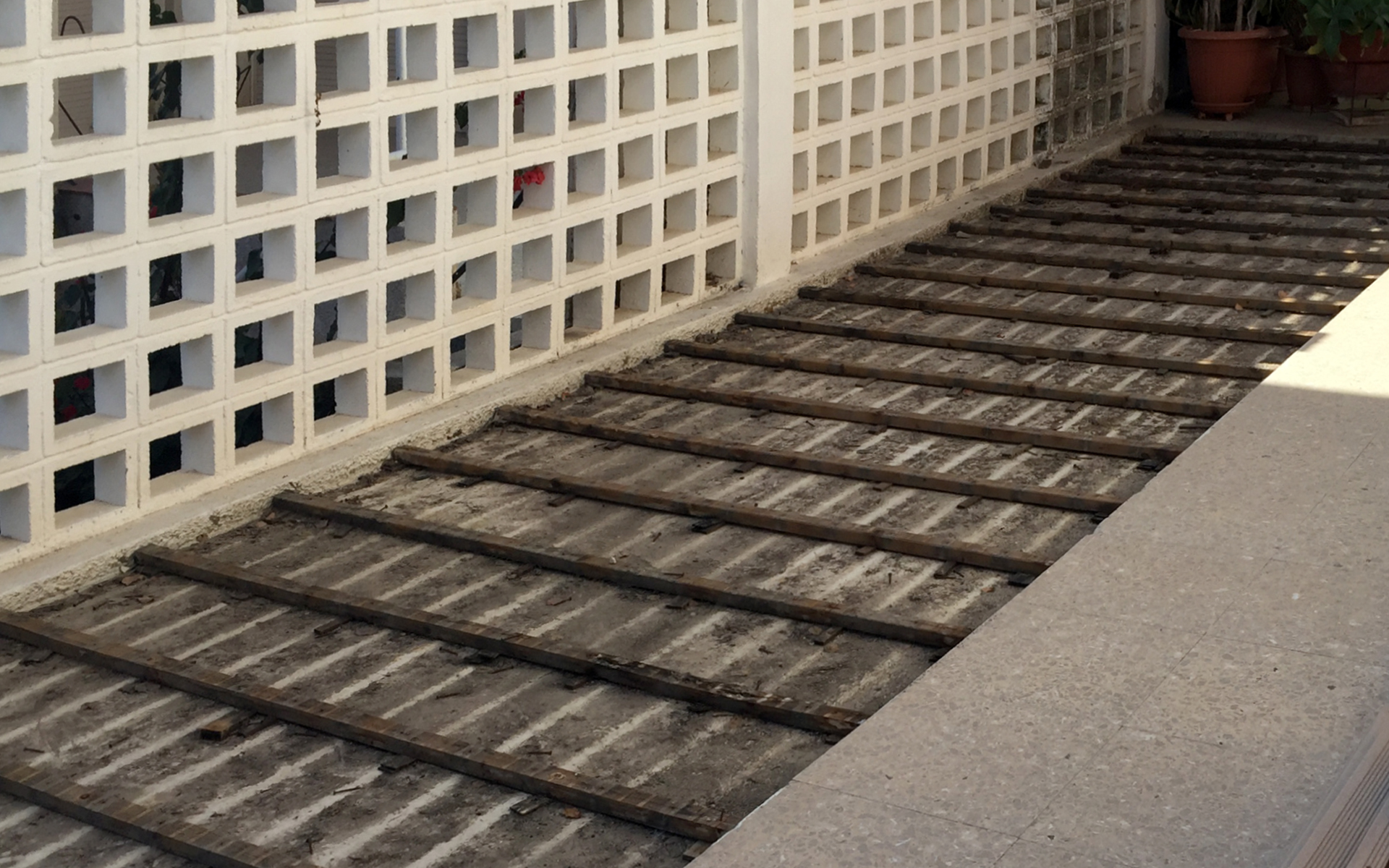 Decks
It has become a trend to install a deck system on balconies, exterior yards, around swimming pools, to enhance the landscaping of the property's exterior. The installation is easy, and the result beautiful. However, these systems, if not installed properly, often generate other problems. The gap in between the floor joists allow accumulated dirt and debris to pass through them and most often the surface below them becomes a base of bacteria growth and debris.
This is a photo from a residence in Nicosia, where we identified this problem below a decking system and we gave instructions to remove, clean, and re-install properly. In this way, future problems such as accumulated debris causing drain blockage, stagnant water and moisture are avoided.
For the material used, we always suggest that the wood is treated properly to protect the wood against decay. Also, the durability of the surface treatment depends on various factors, including the quality of the wood substrate and the stresses to which the surface treatment is subjected. Choosing the correct materials from the beginning can save you a lot of costly maintenance repairs in the future.
Generally, exterior building surfaces are going to collect pollen and other organic debris that, if the moisture conditions allow, will be conducive to microbial growth. Exterior surfaces that are well ventilated and exposed to sunlight will not grow mold. Those surfaces that are shaded and not allowed to dry can support mold, algae or even moss in some cases.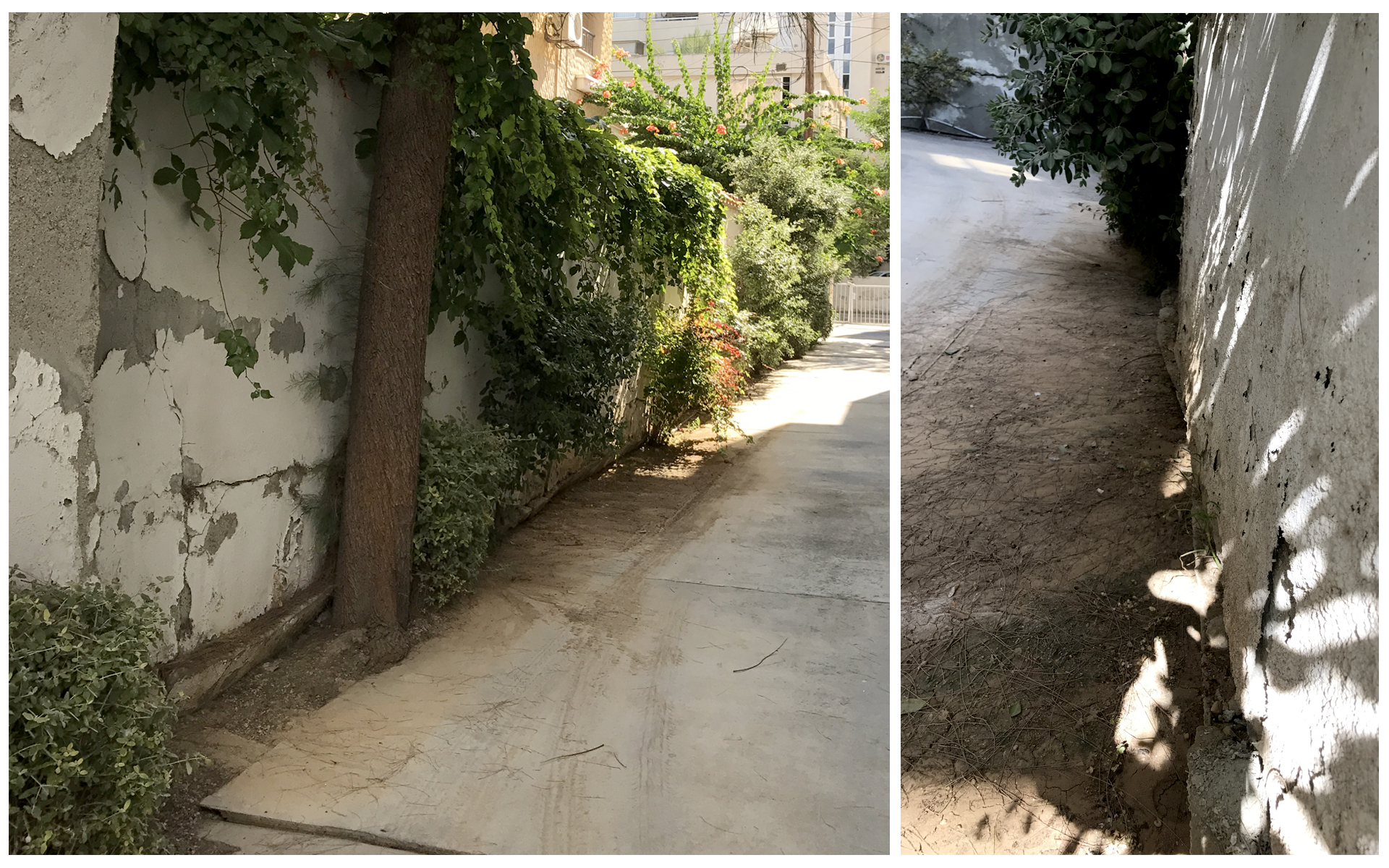 Fences & Retaining Walls
During our home inspection we will check the condition of the fences and retaining walls surrounding your property and identify any major defects. We will evaluate the overall health and soundness of the structure and can help to minimize the risk of a collapsed or overturned retaining wall on your property causing serious damage or injury.
From a recent home inspection in Nicosia, other than deterioration, this retaining wall suffers severe structural problems and could possibly collapse. Retaining walls perform a number of critical functions. For that reason, if a retaining wall is unstable, the consequences can be disastrous.
For a retaining wall to be safe and do its job properly, it must have been built in a manner that takes into account the pressures and forces that will be at play, as well as the angle and composition of the slope. Gravity is the primary force at play in relation to a retaining
Tree's root systems can be very invasive and play havoc with the structure of the retaining wall, causing cracks, lifting of the wall and, potentially, toppling. Not only that, but tree roots can also penetrate the drainage system of your retaining wall, rendering it useless.